Activities
Classes and Performances


Flute, percussion, guitar, singing and dance lessons.
Other activities such as concerts, exhibitions, performances.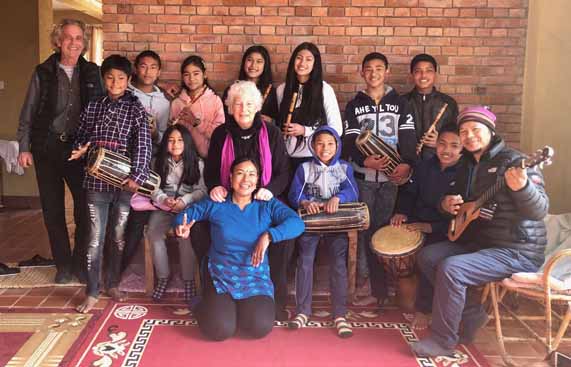 Music House on YouTube
- Rock song and film "Wake up"
- Jati Maya cover by disciples of Music House Kirtipur and collaboration of Swiss Musicians
- Music House Kirtipur in NTV live !! New Year Program 2078 BC !!
- Deusi Bhailo Song, new deusire tihar song 2021, Deusi Bhailo Instrumental Music
- Resham firiri Flute By Nitisha Maharjan flute
- My Heart Will Go On ( Titanic ) Cover by Disciples of Music House Kirtipur
- Women's group is enjoying Newar dance rehearsal
- Music lessons at Music House Kirtipur
- Children dance performance Music House Kirtipur
- Dance lesson, Music House Kirtipur
Facebook