Dreamseeds/Traumsamen book launching
Music House, Nepal, 29.11.2014

2014, a round year. It's been 40 since we moved to the old farmhouse Sandacker. And in October I became 70 years old! A lif cicle is closing…
In the past march, I was with Salil Subedi in Nagarkot with the view into the himalayas. We put down in 5 days all my life journey on the tape. From a dream, a vision in the Kathmandu valley and the manifestation in the Emmental valley. With this book I like to thank you for support, sharing and for the common experiance we made together.
Thank's to communicate dreamseeds… The benefit of each book (CHF 35.-) goes to Music House for teaching Music to the kids!
Orders to: thomas.bertschi@bluewin.ch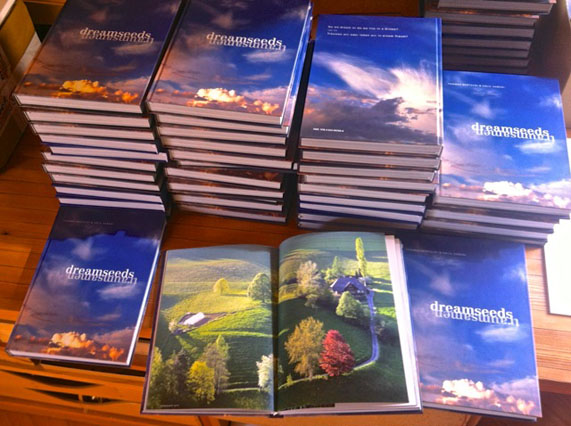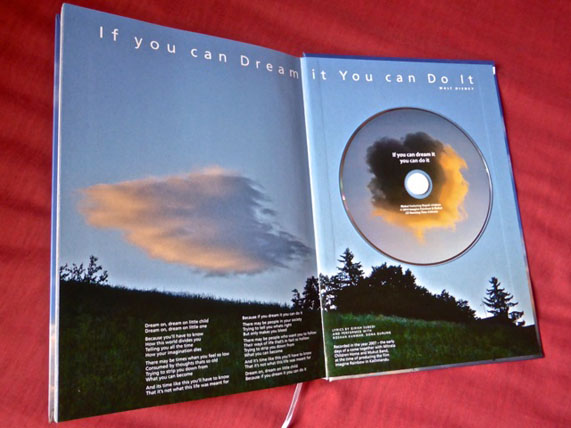 ONE YEAR AGO THERE WAS THE MUSIC HOUSE OPENING - END OF NOVEMBER 1972 I HAD A DREAM, A VISION IN SWAYAMBHUNATH… ALL ABOUT IT IN THE BOOK DREAMSEEDS… THERE IS ALSO A CD IN THE BOOK WITH THE SONG "IF YOU CAN DREAM IT YOU CAN DO IT" WITH THE ROCK BAND MUKUT AND THE CHILDREN FROM MITRATA CHILDREN HOME… HERE WE ARE AGAIN WITH SALIL AND DEEPAK, THE PRIEST FROM SWAYAMBHUNATH… THANK YOU ALL FOR YOU DREAMSEED WELL WISHES… THANK YOU PROF ABHI SUBEDI FOR THE "FLOWER POWER MEMORIES" IN THE KATHMANDU POST IN WORLDWIDE DARK TIMES… AS THE AGE OF FLOWERS IS JUST BEGINNING...